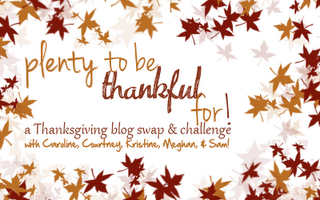 Today's Topic?
I'm THANKful for Black Friday & Leftovers
Black Friday for me this year?
Involves serving Wings & Beer from 9am - midnight.
You know what, I'm excited about it.
I may even go to Target at 7am before work,
just because I can.
And just because Thanksgiving is over,
doesn't mean the sentiment of the holiday has to be over too.
Be THANKful everyday of everything you have.