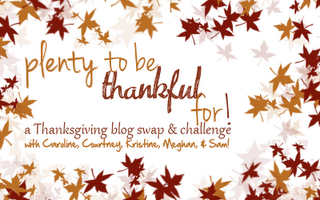 Today's topic is:
I'm THANKful for the Special People in My Life
What is more important aboutThanksgiving than the people you share it with? Or the people you wish you were sharing it with? If there's anything (non-academic) I learned in my two years in Budapest, it's that people are what matters most in life. Especially on holidays. Especially on holidays where you want more than anything to be at home with your people.
So, my people? The ones that I'm most thankful for?
My family.
I LOVE these guys.
(We're in Prague in this picture, if you were wondering)
Growing up an only child made my bond with these two so strong.
My parents, honestly, are my world.
And I am so THANKful that they're mine :)
Who are you THANKful for this Thanksgiving?